Cover Dem Bones has a variety of Pirate clothing for all ages

.

Pirate clothing includes pirate shirts, pirate pants, hats and coats to complete pirate outfits. Our pirate shirts include both female and male shirts. We have buccaneer shirts and pirate blouses from all the well known pirates. Cover Dem Bones carries pirate jackets, long ves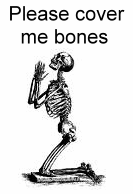 ts, velvet coats, Captains coats and buccaneer coats.

All our pirate products are authentic to the period and hand crafted of top quality material. If you are dressing up to be a Captain of your ship or just a scoundrel on deck, Cover Dem Bones has outerwear for the inner pirate.



All of our clothing is machine washable

.

Just make sure you're wearing them when you jump the pinrail and swim ashore. That way, when you show up in town, the local constable won't lock you in irons and return you to sea.